Death
Death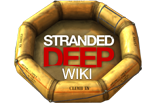 The ultimate status effect. You're dead.

Death is one of the Status Effects on the player in the world of Stranded Deep.
Death is a status effect resulting from incurring other status effects for too long or allowing your Health metric to drop to 0. This will force you to the main menu. Stranded Deep is hardcore, so there is no resume.